For the convenience of our patients, we offer several payment options for our surgical and nonsurgical procedures and products. We accept all major credit cards, PatientFi, CareCredit, and Prosper Healthcare Lending financing programs.
Prosper Healthcare Lending
Prosper Healthcare Lending is the premier financing company in the healthcare industry. With over $3 Billion borrowed and over 250,000 people empowered, this is a name and a program you can trust.
Here are some of the benefits you'll receive with a loan from Prosper Healthcare Lending:
Immediate decisions without affecting your credit!
Longer terms for lower monthly payments
No collateral required
No prepayment penalties
Fast & easy loan inquiry process
100% Confidential
Prosper Healthcare Lending provides cosmetic and plastic surgery loans for the following, but not limited to, treatments and procedures:
Scar Revision
Tissue Expansion
Breast Reconstruction and Reduction
Facial Implants
Eyelid Surgery
Facelift Surgery
Tummy Tuck
Thigh Lift
CareCredit Financing for Cosmetic Procedures
It's something you've always wanted to do, but something else was always there to hold you back. Well, not anymore. We accept CareCredit, the card designed specifically for your health and beauty needs. CareCredit can help you move forward with getting the procedure you've always wanted. With special financing on purchases of $200 or more, you can get your procedure sooner.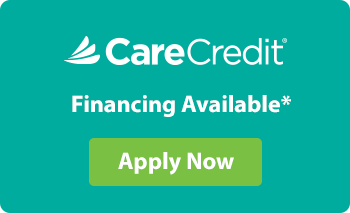 The Credit Card Exclusively For Your Health and Beauty Needs
CareCredit is the credit card exclusively for healthcare services. Provided you have credit available, you can use your card over and over for different procedures.* This means you don't have to put your health and beauty needs on hold until you save up enough money. We give you the power to decide when it's the right time for you.
Dermatology & Plastic Surgery of Arizona accepts CareCredit, a card designed specifically for your health and beauty needs.
Visit www.carecredit.com for details.
The Friendly Way to Pay
We're here to help you feel great about saying yes to the elective treatment of your dreams. PatientFi is a simple way to get what you want now, and pay for it over time on a friendly monthly plan.
No Risk (and No Worries) to See Your Offer
Want to see what your monthly plan would look like with PatientFi before you commit? No problem. You can easily see what you qualify for before you decide to move forward.
Visit www.patientfi.com for details.